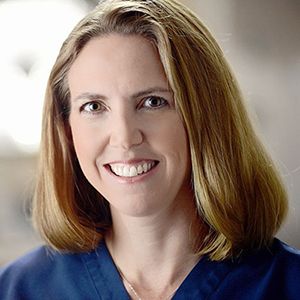 Krista Olson, MD, FACS
I strive to provide my patients with optimal care while addressing their concerns ranging from facial enhancement and rejuvenation to complex facial reconstruction. My background in science blends perfectly with my artistic interests and this combination results in a unique approach to patient care.
I completed undergraduate studies at Yale University followed by medical school and residency in Otolaryngology-Head & Neck Surgery at Baylor College of Medicine. This intensive training at the world famous Texas Medical Center led me to obtain an extremely competitive fellowship position in Facial Plastic and Reconstructive Surgery at the University of California at Irvine.
My practice covers all realms of Facial Plastic & Reconstructive Surgery including rhinoplasty and nasal reconstruction, blepharoplasty, facial rejuvenation and skin cancer reconstruction. As a full-time faculty member at BCM for over 10 years, I teach the next generation of surgeons as well as lecture nationally and internationally about new techniques in facial plastic and reconstructive surgery. Fluent in Spanish, I travel frequently in search of alternative methods to help with everything from facial skin conditions and skin rejuvenation strategies to natural remedies for sinusitis.
BOARD CERTIFICATIONS
Facial Plastic And Reconstructive Surgery
Diplomate - American Board of Facial Plastic and Reconstructive Surgery
Otolaryngology-head And Neck Surgery
Diplomate - American Board of Otolaryngology
American College Of Surgeons
Fellow-American College of Surgeons
EDUCATION
Fellowship
Facial Plastic and Reconstructive Surgery
The University of California at Irvine
Residency
Otolaryngology- Head & Neck Surgery
Baylor College Of Medicine
Internship
General Surgery
Baylor College Of Medicine
MD
Baylor College of Medicine
PROFESSIONAL INTERESTS
Interests
Rhinoplasty and nasal reconstruction
Repair of nasal septal perforations
Blepharoplasty (Eyelid Surgery)
Otoplasty and auricular reconstruction (Ear Surgery)
Mentoplasty (Chin Surgery)
Rhytidectomy (Facelift)
Brow Lift (Forehead Lift)
Cosmetic facial rejuvenation
Injectable fillers
Closure of Mohs surgical defects
Treatment of facial vascular malformations
Skin Cancer Treatments